---
---
It's the time of year when we're all looking forward to what great books are coming down the pipe in the time laid out before us. What kind of literary gems will the next twelve months offer? Contemporary Indigenous writers are some of the most exciting literary artists at work today, and there are quite a few (though not enough) who have fantastic new books being published in the first half of 2020.
Here are 11 works by Indigenous authors that are definitely worth checking out in the next several months.
This Town Sleeps by Dennis E. Staples
(Counterpoint, 2/11)
In a novel that embodies the word "multifaceted," Dennis E. Staples pens the story of a queer Ojibwe man living on a reservation in northern Minnesota. In his late 20s, Marion Lafournier has an on-again off-again relationship with his very closeted former high school classmate, a white man named Shannon. He accidentally resurrects the spirit of a dog buried under a playground, a ghost that leads him to the grave of another high school classmate, basketball star Kayden Kelliher. Kelliher was killed at age 17 after the rez high school won the state championships. Marion investigates the murder, while at the same time his mother finds a mummified jawbone at her grandmother's burial site and must reckon with her own hauntings as well as her son's. Weaving the corporeal and the spiritual, the present-day and the ancestral, This Town Sleeps has been compared to Tommy Orange's There, There, with multiple perspectives and layered narratives. Its compelling storylines and gripping prose mark the arrival of a skilled novelist.
---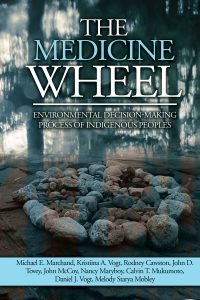 Medicine Wheel: Environmental Decision-Making Process of Indigenous Peoples by Michael E. Marchand et. al.
(Michigan State University Press, 3/1)
Marchand is the former Chair and Council Member of the Confederated Tribes of the Colville Reservation and President of the Affiliated Tribes of Northwest Indians Economic Development Corporation. Together with eight other editors, most of whom are Indigenous and all of whom are deeply involved in ecological and Indigenous rights fields, Marchand has assembled a formidable (nearly 500-page) volume of essays that explores the inherent connection between people and environment. Using Indigenous frameworks of thinking and approaching ecology, ecosystems, and ethics, the book is a comprehensive tool for trying to define the problems and solutions around climate change. The kind of narrative and broad, interconnected knowledge this book brings to the table is essential as humans reckon with the consequences of the colonialist, imperialist, capitalist actions that are at the root of the climate crisis.
---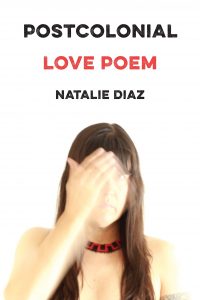 Postcolonial Love Poem by Natalie Diaz
(Graywolf, 3/3)
Natalie Diaz is one of the most electric contemporary writers. A former pro basketball player, Diaz's 2012 debut poetry collection, When My Brother Was an Aztec (Copper Canyon Press), won and was a finalist for several awards, including the American Book Award. In 2019, she co-edited Bodies Built for Game (University of Nebraska Press), an anthology of sports writing that challenges every convention of what sports writing usually is. With Postcolonial Love Poem, Diaz brings her signature sharp, insightful, exquisite language to a collection about America, about future and past, pain and ecstasy. Diaz is extremely skilled at decolonizing language and narratives with her poetry. The poems here are of the body; they challenge what it means to be good in America; they are tender and tough, full of love even in their hardest corners. Diaz is a force, and we are all just lucky to live in a world where she writes.
---
Spirit Run by Noé Álvarez
(Catapult, 3/3)
In this debut memoir, Álvarez, a first generation Mexican-American man whose parents worked in Washington orchards, gets involved in the First Nations movement Peace and Dignity Journeys, which uses ultra running to 'renew cultural connections across North America.' Over four months, he joins a group of runners from Canada to Guatemala. As their bodies movie through a vast array of landscapes, Álvarez maps not only the land but his own body; his own relationship to people, earth, and ancestry; and the perils of capitalist frameworks that shape our lives on this land. Spirit Run is a running book, a social and environmental justice book, an anti-capitalist book, and an epic journey book.
---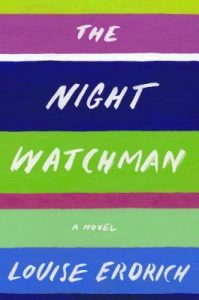 The Night Watchmen by Louise Erdrich
(Harper, 3/3)
Louise Erdrich is a powerhouse writer, with almost 30 books under her belt—novels, poetry, nonfiction, children's books, and a memoir. She's also a multiple award winner, including the National Book Award, and a finalist for the Pulitzer Prize. She's got a broad and loyal fanbase, and for good reason—her prose is gorgeous, and one of her greatest strengths is the ability to create rich, nuanced characters with fully realized lives, desires, needs, and drives. A Louise Erdrich novel is an event, and The Night Watchman deserves to be one. A fictionalized telling of the life of Erdrich's grandfather, who worked as a night watchman, this book is Erdrich's first to be set on her family's home reservation in what is called North Dakota. It's set in the 1950's, a time when the US Congress was particularly active in its attempts to terminate treaties with, and rights of, Indigenous peoples. Thomas Wazhashk, the character based on Erdrich's grandfather, leads a fight against this legislation with the help of his community. Meanwhile, Patrice Paranteau searches for her older sister Vera, who moved to Minneapolis, when Patrice hears rumors that Vera has a child. This is a very bare skeleton of the plot of this sweeping novel, but the ways in which it unfolds—with overlapping stories, relationships between characters, and themes of violence, life and death, love and justice— is sometimes surprising and always engrossing.
---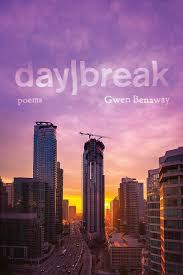 day/break by Gwen Benaway
(Book*hug, 4/2)
Award-winning Anishinaabe and Métis poet Gwen Benaway, who wrote the widely acclaimed 2018 collection Holy Wild, is back with a new collection of poems from excellent indie publisher Book*hug. Benaway writes so sublimely about the transfeminine experience, about transmisogyny and the violent legacies of colonialism, about the body and all its wonders and limitations, about sex and about expansiveness. She's one of the most exciting contemporary poets, and day/break is another magnificent work of lyricism that should not be missed.
---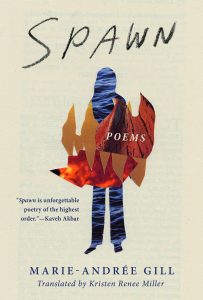 Spawn by Marie-Andrée Gill, translated from the French by Kristen Renee Miller
(Book*Hug, 4/9)
Marie Andrée-Gill is an Ilnu poet and Master of Letters student at the University of Québec at Chicoutimi. Her latest collection follows a teenage protagonist/alter ego as she comes of age in the 90s. At once employing Western 90s kid culture like Nintendo, reckoning with lovers and periods, and framing the collection as a cyclical life cycle like the ouananiche—a species of landlocked salmon found in what is called Labrador and Newfoundland—Gill's elegant, political, and corporeal lines shine in Miller's skilled translation. Weaving in threads of imperialism and colonization with the longing of adolescence and the search for meaning that permeates llife, Spawn explores identity in its myriad manifestations as the young person at its center grows up. This book is delightful and sad, funny and gutting, and so masterfully crafted that it can only be described as a joy to read.
---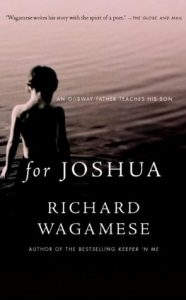 For Joshua by Richard Wagamese
(Milkweed Editions, 4/14)
In this reissue of the late celebrated Ojibway writer Richard Wagamese's series of letters/lessons for his son, readers are once again given the chance to read (or re-read) this potent book. Wagamese, who authored such classics as Indian Horse and A Quality of Light, was a singular voice in literature whose wisdom, openness, and incredible skill with sentences have lit up the lives of many readers. With For Joshua, Wagamese wrote of internal and external struggles with substance abuse and trauma, and crafted an expansive work about healing, resilience, humanity, respect, inheritance, Indigenous teachings, and most of all, love. This book is a wonderful place to start if you've never read Wagamese, a must-read if you have, and an indispensable read for everyone.
---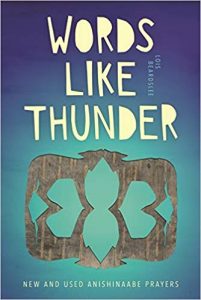 Words Like Thunder: New and Used AnishInaabe Prayers by Lois Beardslee
(Wayne State University Press, 4/28)
Lois Beardslee is an award-winning Ojibwe author and artist, perhaps best known for her short story collections—2008's The Women's Warrior Society and 2003's Lies to Live By—and has a signature way of blending contemporary and traditional Indigenous stories. Words Like Thunder is structured in four parts with circling themes of strength, beauty, loss, resilience, time, family, identity, and land. Climate change and socioeconomic inequality are major pillars of this collection, calling upon the reader to listen. Indigenous ways of caring, adaptation, and healing—like is argued in Marchand et. al.'s Medicine Wheel earlier on this list—will be crucial to human survival under climate change. This truth is one of many threads in Words Like Thunder, a collection that affects and inspires in content as much as in style—an utterly readable and beautiful work of poetry.
---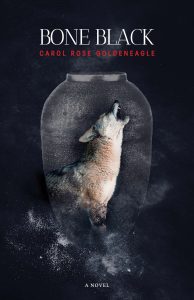 Bone Black by Carol Rose GoldenEagle
(Nightwood Editions, 5/5)
If you haven't read about the epidemic of missing and murdered Indigenous women, it behooves you to do so. This novel, by multidisciplinary award-winning Cree artist Carol Rose GoldenEagle, is a crucial work of fiction that takes on this horrifying reality. When Wren StrongEagle's twin sister Raven goes missing, Wren—dismissed by police—follows media reports and seeks her sister and justice. Justice is a tricky thing, and as Wren goes deeper into a darkness she finds herself both guided by spirits and traditional Indigenous knowledge; and questioning, broken in grief. This book is utterly readable and difficult to process—it's even more difficult to put down. It's a beautifully rendered, essential story.
---
Empire of Wild by Cherie Dimaline
(William Morrow, 7/28, Canadian edition out now)
This new novel from the author of the best-selling 2017 YA novel The Marrow Thieves is a voltaic retelling of the traditional Métis story of a werewolf-like creature named Rogarou that haunts Métis communities. It tells the story of Joan, whose husband Victor went missing over a year ago on the night when they had their first big argument. Many in her Métis community have been flocking to a tent in a Walmart parking lot to hear a magnetic preacher named Eugene  Wolff. When Joan decides to enter the tent one hangover-darkened morning, she sees that Eugene Wolff is actually Victor, but without any memory of himself as Victor. Joan is convinced that he is her missing husband, and sets out to prove it with the help of her 12-year-old nephew Zeus and Ajean, a card shark and scholar in the old ways. What happens as the story unfolds makes for an emotionally complex, at times mysterious, always enthralling book that skillfully weaves threads of colonialist legacy and trauma, familial bonds, human resilience and fallibility, and so much heart.
---
January 15, 2020  By Sarah Neilson for Lit Hub
https://bookmarks.reviews/11-of-the-most-anticipated-books-by-indigenous-authors-for-the-first-half-of-2020/