Virtual Author Series: Marlo Thomas & Phil Donahue
---
---
Books & Books and Miami Book Fair present…
A *Virtual* Evening with MARLO THOMAS and PHIL DONAHUE
discussing 
What Makes a Marriage Last: 40 Celebrated Couples Share with Us the Secrets to a Happy Life
(Harper One, $29.99)
Featuring special guests
GLORIA & EMILIO ESTEFAN
MODERATED BY LISA PETRILLO
Tuesday, May 12, 7pm | ON CROWDCAST | TICKET REQUIRED
The purchase of this ticket admits (1) one person into this virtual event with free shipping of the book directly to your home.
Purchase your ticket on EVENTBRITE and be sure to include your shipping address so that we know where to send your copy of the book.
The book will be shipped to you following the event.
Once you have registered on Eventbrite, you will receive a link to the CROWDCAST listing, along with a password.
Please remember to Register on Crowdcast by entering your email address. *This is a necessary second step to complete your registration. 
On the night of the event, use your email address and password to enter the event. 
What makes a marriage last? Who doesn't want to know the answer to that question? In honor of their 40th wedding anniversary and to unlock this mystery, iconic couple Marlo Thomas and Phil Donahue crisscrossed the country and conducted intimate conversations with forty celebrated couples whose long marriages they've admired. This evening they'll share their findings with with us and invite Gloria & Emilio Estefan to join the conversation about their own 42-year-long marriage. Share a date night with your partner online and find out the secrets of these powerhouse couples, including Melissa McCarthy and Ben Falcone, Elton John and David Furnish, and Lily Tomlin and Jane Wagner to Chip and Joanna Gaines, Kelly Ripa and Mark Consuelos, Michael J. Fox and Tracy Pollan, Viola Davis and Julius Tennon, President and Mrs. Jimmy Carter, Deepak and Rita Chopra, James Carville and Mary Matalin, and even the oldest living married couple in the U.S.!!
---
About the Authors: 
MARLO THOMAS is an award-winning actress, author, and activist whose body of work has earned her four Emmy Awards, the George Foster Peabody Award, a Golden Globe, a Grammy, and induction into the Broadcasting Hall of Fame. In 2014, President Barack Obama awarded her the Presidential Medal of Freedom, the highest honor a civilian can receive. Marlo is also the National Outreach Director for St. Jude Children's Research Hospital. This is her eighth book.
PHIL DONAHUE is a writer, producer, journalist, and media pioneer who revolutionized the talk-show format. The Donahue show was honored with twenty Daytime Emmys (ten for the show, ten for Outstanding Host), and in 1996, Phil was awarded a Lifetime Achievement Award for his contributions to television journalism. He has been inducted into the Academy of Television Arts & Sciences Hall of Fame and is a recipient of the George Foster Peabody Award.
---
About the Special Guests: 
GLORIA ESTEFAN is one of the most successful crossover artists in Latin music history. She is a multiple Grammy Award-winning singer, songwriter, actress, author of two New York Times best-selling children's books and producer of the Tony-Nominated musical, On Your Feet! . She is considered the most successful Latin crossover artist having  sold more than 100 million records worldwide and achieved 38 #1 hits across the Billboard charts. Her many achievements are a testament to her success: an Academy Award-nomination for the song "Music of My Heart"; the Presidential Medal of Freedom;  Kennedy Center Honors;  a star on the Hollywood Walk of Fame; Spain's Gold Medal of Merit in the Fine Arts; and a National Artistic Achievement Award from the U.S. Congress, among many others. She and husband Emilio are set to receive the coveted  Gershwin Prize from the Library of Congress  for excellence in songwriting and  is scheduled to release a new album in 2019.
A multiple  Grammy Award winner, EMILIO ESTEFAN is a musician, songwriter, record and television producer, best-selling author, filmmaker and cultural ambassador. He has shaped and directed the careers of many musical talents, including Shakira, Ricky Martin, Marc Anthony, Jon Secada, Jennifer López and many others. He is  one of the founding leaders of the Latin Grammy Awards, .  Estefan was honored with the Presidential Medal of Freedom, a star on the Hollywood Walk of Fame and the Songwriters Hall of Fame presented him with a  lifetime achievement award.  He was selected as the second vice chair to the Commission for the National Museum of the American Latino by President Barack Obama, and  President George W. Bush appointed him as a member of the President's Committee of the Arts and Humanities.  He is an entrepreneur owning and operating 7 restaurants, 2 hotels and an internationally recognized publishing company.    In 2019, along with his wife Gloria, will receive the coveted Gershwin Prize by the Library of Congress for excellence in songwriting.
---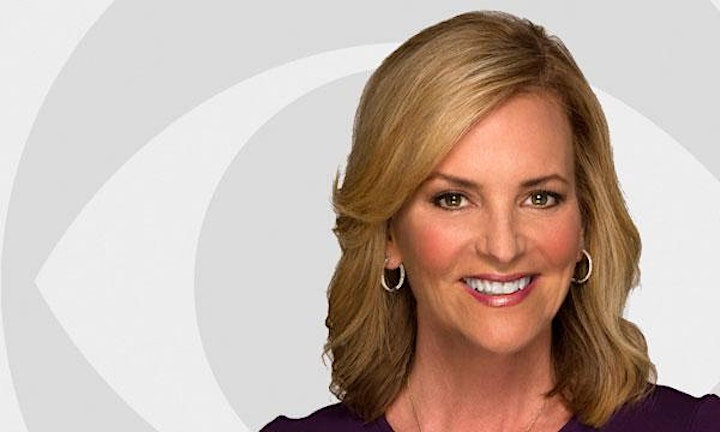 About the Moderator:
Lisa Petrillo is the Entertainment and Lifestyle Reporter for WFOR, CBS4.
Throughout her years as South Florida's premiere Entertainment Reporter, Lisa has interviewed many celebrities, among them Paul McCartney, Sting, Tom Cruise, Oprah Winfrey, Jennifer Lopez, Arnold Schwarzenegger, Elton John, Tom Hanks, Warren Beatty and the late Audrey Hepburn. In addition to reporting on entertainment , Lisa hosts the CBS4 "Taste of the Town " segment celebrating South Florida's growing culinary scene and reports on fashion, travel and other lifestyle trends.
---
Presented in collaboration with