Chris Bohjalian and THE RED LOTUS
FREE SHIPPING: We're united in our love of reading and will continue to celebrate the launch of these books with their authors who could not be with us in person. ORDER YOUR COPY ONLINE and we will ship it to you for FREE.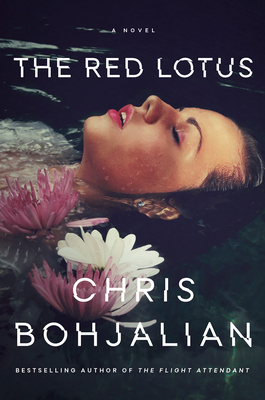 ---
This event has been CANCELLED. 
From the #1 New York Times bestselling author of Midwives and The Flight Attendant comes a twisting story of love and deceit: an American man vanishes on a rural road in Vietnam, and his girlfriend, an emergency room doctor trained to ask questions, follows a path that leads her home to the very hospital where they met.
The first time Alexis saw Austin, it was a Saturday night. Not in a bar, but in the emergency room where Alexis sutured a bullet wound in Austin's arm. Six months later, on the brink of falling in love, they travel to Vietnam on a bike tour so that Austin can show her his passion for cycling and he can pay his respects to the place where his father and uncle fought in the war. But as Alexis sips white wine and waits at the hotel for him to return from his solo ride, two men emerge from the tall grass and Austin vanishes into thin air. The only clue he leaves behind is a bright yellow energy gel dropped on the road. As Alexis grapples with this bewildering loss, and deals with the FBI, Austin's prickly family, and her colleagues at the hospital, Alexis uncovers a series of strange lies that force her to wonder: Where did Austin go? Why did he really bring her to Vietnam? And how much danger has he left her in? Set amidst the adrenaline-fueled world of the emergency room, The Red Lotus is a global thriller about those who dedicate their lives to saving people, and those who peddle death to the highest bidder.
---
About the Author
Chris Bohjalian  is the author of twenty-one books, including The Guest Room; Close Your Eyes, Hold Hands; The Sandcastle Girls; Skeletons at the Feast; The Double Bind; and Midwives, which was a number one New York Times bestseller and a selection of Oprah's Book Club. His novels Secrets of Eden, Midwives, and Past the Bleachers were made into movies, and The Flight Attendant is now in development for a limited series on HBO Max starring Kaley Cuoco. His work has been translated into more than thirty languages. He is also a playwright (Wingspan and Midwives). He lives in Vermont and can be found at chrisbohjalian.com or on Facebook, Instagram, Twitter, Litsy, and Goodreads.