November 5, 2019 @ 6:30 pm
Lair: Radical Homes and Hideouts of Movie Villains
WHY DO BAD GUYS LIVE IN GOOD HOUSES? 
From Atlantis in The Spy Who Loved Me to Nathan Bateman's ultra-modern abode in Ex Machina, big-screen villains often live in architectural splendor. From a design standpoint, the villain's lair, as popularized in many of our favorite movies, is a stunning, sophisticated, envy-inducing expression of the warped drives and desires of its occupant. Lair: Radical Homes and Hideouts of Movie Villains (Tra Publishing, $75), celebrates and considers several iconic villains' lairs from recent film history.
A panel of 7 experts will explore the book's core question: Why do bad guys live in good houses?  Moderated by film critic and author Chris Nashawaty, panelists include Lair contributors Chad Oppenheim, architect and co-editor; Andrea Gollin, co-editor; Raúl Lira, art director; Carlos Fueyo, creator of the renderings; Phillip Valys, contributing writer; and Oppenheim Architecture team members Timothy Archambault and Kevin McMorris.
Edited by acclaimed architect Chad Oppenheim with Andrea Gollin, Lair includes interviews with production designers and other industry professionals such as Ralph Eggleston, Richard Donner, Roger Christian, David Scheunemann, Gregg Henry, and Mark Digby. Contributors include director Michael Mann, cultural critic Christopher Frayling, museum director Joseph Rosa, and architect Amy Murphy. Architectural illustrations and renderings by Carlos Fueyo provide multiple in-depth views of these spaces.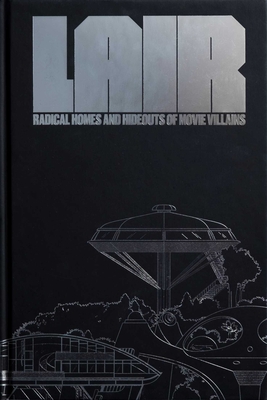 About the Author:
Chad Oppenheim is a Miami-based architect whose work has been praised for its ability to transform the prosaic into the poetic. A graduate of Cornell University and a Fellow of the American Institute of Architects, Oppenheim has lectured widely and has taught at several architecture schools, including Harvard University's Graduate School of Design. In 1999, he founded Oppenheim Architecture (Miami, Basel, New York), which has garnered global recognition for large-scale urban architecture, hotels and resorts, private residences, interiors, and furnishings.