December 3, 2019 @ 6:30 pm
Event Navigation
Chef Allen's Farm-to-Table Dinner: DANCE EDITION!
---
---
Join us for Chef Allen's Farm-to-Table Dinner
 DANCE EDITION!
an original dance and live music piece
Art is in the air this December as Art Basel comes to town. Chef Allen's nod to Basel this December is a Farm-to-Table Dinner wherein he's tapped Lazaro Godoy, of GoPra Dance Performance Company to create an original dance and live music piece that will highlight the connection between food and movement. This will be a live dance and music performance to be presented in 5 movements along with the 5 courses of the dinner.
The performance is titled Rum (Va) Con Tem Po and features Godoy and 3 female performers – Maya Nadine Billing, Michelle Stone and Jennifer Veltre accompanied by cellist Virginia Reid. The performance is inspired by the passionately playful contemporary childlike movements of the Afro-Cuban diety Elegua. Elegua has the spiritual capability to open and close pathways and his power stem from his ability to make everything feel like a playground of surprises, laughter, wit and entertainment.
Join us for a very special edition of Chef Allen's local, plant-based dinners partnering this time with a local dance company! 
THE MENU
Wild Mushroom & Zucchini Aji Amarillo 
Brandy,  Lemon Hummus & Mad Herbs
 Heirloom Cherry Tomato, Cucumber & Radish Fattoush
Zaatar Chickpeas, Toasted ZTB Chips
 Maple Roasted Brussels Sprouts
Red Grapes, Almonds, Sherry Wine Vinaigrette
 White Bean & Kale Farmers Holiday Stew
Calabaza, Plantain, Caramelized Corn, Cilantro
 Chocolate Hazel Nut Pie
Cinnamon Ice Cream
---
Tuesday, December 3, 6:30pm
The Café at Books & Books, Coral Gables
Lazaro Godoy studied at the National Arts School (ENA) in Cuba, graduated from New World School of the Arts, Miami (1996), and the Juilliard School, NYC (2000). Godoy received (NFAA)/YoungArts first place for the performance of his solo choreography (1996). Along his career as a dance performer, Godoy has performed in works by Hans van Manen, Nils Christie, Jiri Kylian, David Parsons, Stijn Celis, Inbal Pinto and Avshalom Pollak Dance Company among others.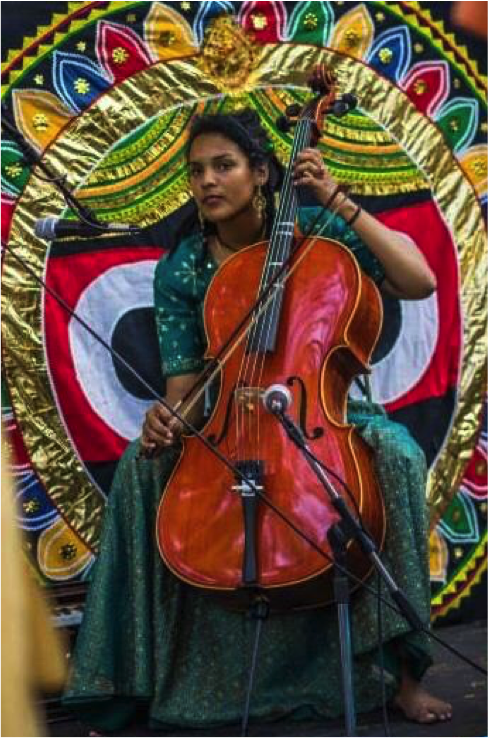 Virginia Narada Reid is a cellist, multi instrumentalist, world music enthusiast whose worked in a variety of musical settings from orchestra concert halls to underground music scenes. She was born and raised in Miami, FL and carries Jamaican Spanish Cuban roots. Studied Music performance in Miami Dade college and has collaborated with chamber groups, symphonic orchestra and solo performances.

  

Her style specializes in Medieval,Renaissance and Baroque music with an influence of Eastern and Latin styles.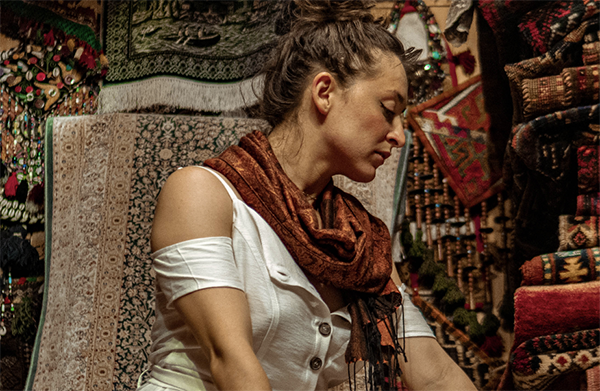 Maya Nadine Billig was born and raised in Miami, Fl, where she currently resides. Through research-based practices, she develops choreographic works for film, stage, and site-specific spaces. She is currently an Artist in Residence at The Deering Estate while she develops her latest work, 'The New West.' This past year, she has received a Locust Projects' Wavemakers Grant for her interest in blending dance, film, and environmental studies. Her recent live works have been presented at the historical Kampong in Coconut Grove and Art Basel Miami, where she collaborates with visual artists to create multi-disciplinary, site-specific performances. Her dance films have been selected by Crosscuts (Sweden), Rome Prisma Independent Film Awards (Italy), American Dance Festival Movies by Movers, and Screendance Miami.  Besides receiving her Bachelor's degree in dance from New World School of the Arts, Maya has also trained heavily in contemporary dance, physical theater, and improvisational techniques throughout Europe, Israel, and Australia, using her travels as a primary artistic influence.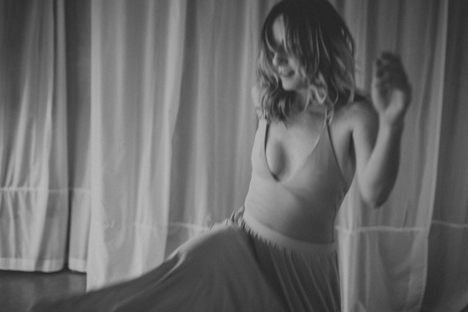 Michelle Stone has studied dance and movement internationally for over 25 years focusing on contemporary dance and various forms of movement expression including Contact Improvisation, Authentic Movement & Body-Mind Centering. Her love and passion for movement and the body lead her to study healing and energy work, certifying her as a Brennan Healing Science Practitioner after a 4-year training. 
Michelle currently has a private healing practice called Movement-Healing combining various healing & somatic modalities to awaken the life experience through embodiment. 
"Her magic is accessing the body's deep wisdom to create a joyful, empowered and embodied life."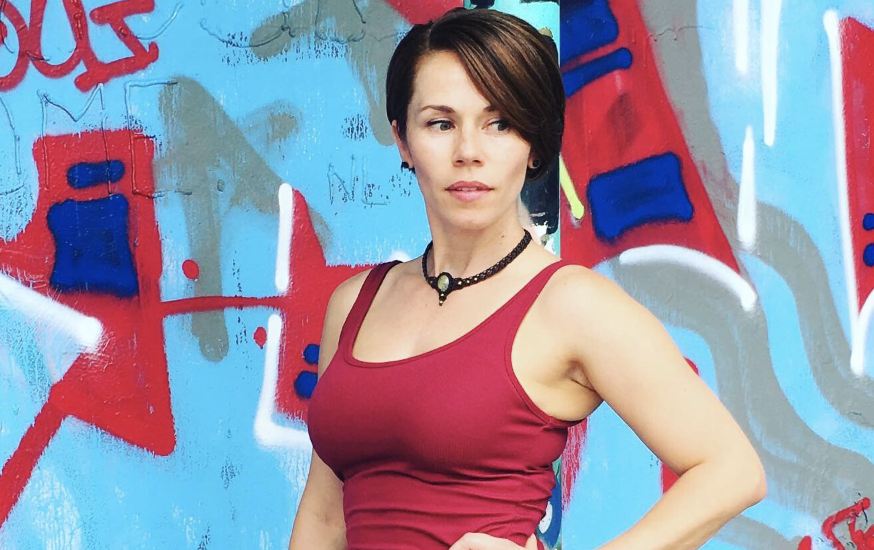 Jennifer Veltre has a background in the arts since age 11. She attended New World School of the Arts as a Dance Major and New World College as an Art/ Graphic Design major. Jennifer has a bachelors in anthropology and a masters in Occupational Therapy. She currently  practices as a pediatric therapist. She is on a journey of self-discovery and has been creating as a means of exploring her own magic. She is excited to share this work with you and hopes to share similar stories of love and courage!
---
GodoyPradera is an Independent Interdisciplinary Arts Platform for International Research and Creations cultivating development of international artistic exchanges for ongoing research-based creative opportunities. GoPra Dance Performance Co. pursues investigation and dialog beyond physical and visual boundaries representing the many characterizations of entity/identity/bodies in collaboration with cross-disciplinary artists to impulse shaping new moments into live creations. The expressive body of humanistic interrelationships and many available voices is at the core of the Company's creative language.
GoPra also fosters open workshops and time-space for investigation with professionals, non-professionals, children's programming, youth at risk, inclusive settings (children and adults) to interconnect movement moments of theatrical power and artistic depth.
GoPra is focusing on Healing-Oasis project to build a magic sanctuary in earth's mature to learn from it and blend it with the empowerment, sensible intelligence and openness of the arts and the fact of being human.